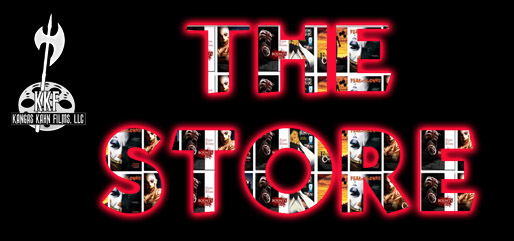 Orders over $50 get free shipping! NOTE: Shipping prices are only for the continental U.S. - All others email link above with your address and we'll calculate shipping for you.
If you don't want to use Paypal, you can also send a check or money order to:
Kangas Kahn Films
PO Box 1347
Glen Burnie, MD 21060-1347
Please list the items you'd like and how many of each, and include the address you'd like it shipped to.
Allow two weeks for delivery, an extra week if you send a check. Don't forget to include your address with the payment.